We're Coming To Charlotte!
We are so excited to announce that we will begin offering our services in Charlotte starting this July!  After our nine year track record of saving homeowners money in the Triangle area, we are bringing our "smart" savings to the Queen City.  The office will be lead by Charlotte native, Claudia Roberts.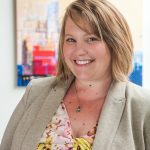 Claudia began selling real estate in 2013 in Raleigh, but her heart has always belonged in her hometown of Charlotte.  Due to a recent job change for her husband, she is heading back home and teaming up with Smart Choice to bring our great services to the city that she loves.  Her real estate experience and familiarity with the Charlotte area make her the perfect agent to introduce a smarter way to sell homes in Charlotte.
Or Contact Claudia: Cell: 980-272-8443, Office: 980-224-3009, claudia@smartpeoplelivehere.com