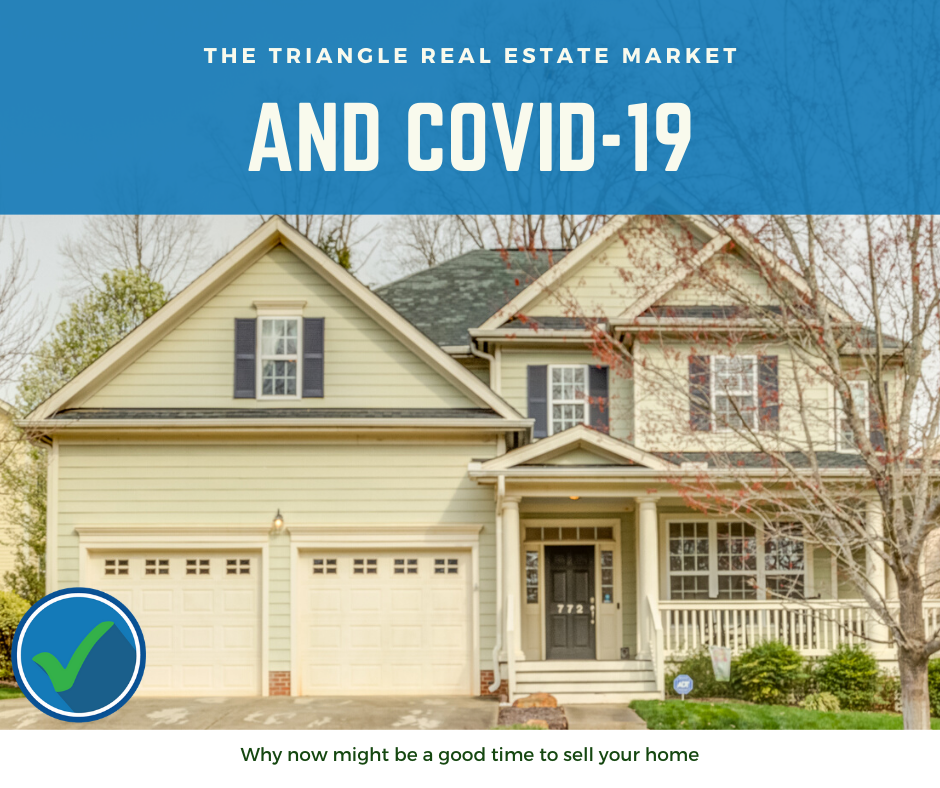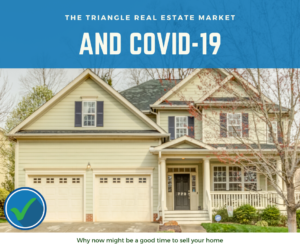 Obviously everyone is wondering how we're doing during the virus outbreak. I wanted to share what we are seeing right now in the Triangle Real Estate Market.
For Sellers.
Homes are still selling quickly and most sellers are getting at or above list price. The average days on market is still holding strong at 25 days on the market with the median coming in around 7. While we are seeing fewer showings, the buyers who are looking are serious about buying so the offers are still coming in after only a couple of showings. I think this is a great opportunity for sellers to sell with less competition on the market and still strong demand from buyers with interest rates staying low.
For Buyers.
While it is still a seller's market, there are fewer buyers competing for the same homes. So where we were having 8 offers on a home before the pandemic, we are now seeing around 3. This is a great opportunity for buyers who kept missing out because they have less money to put down or are using VA 100% financing.
Here's how Covid-19 is affecting each county specifically.
We are all governed by the rules that have been set in place by the county. For Orange and Wake Counties, Realtors have been deemed as essential to keep the economy going. Because of this, we are still allowed to show and sell homes. However, in Durham County, they are only allowing virtual tours for buyers and no in-person showings by agents. This is certainly a stumbling block for getting homes sold.
Virtual Tours.
Because of the epidemic, we've seen a rise in homes featuring "virtual tours". The truth is, no matter how nice the virtual tour is, it doesn't replace the need for someone to walk through the home in person. We all know that pictures can be deceiving and a virtual tour is no exception. For this reason, I wouldn't advise anyone to spend their money on a virtual tour. Get your professional photos like normal and you'll be fine.
To List or Not to List.
If you're in a position where you need to sell, then go ahead and list your home, especially if your home value is under $500,000. If your home value is higher than $500,000, we have seen a slow down in this price range, so I would suggest waiting if you can. If you're considering waiting to list your home, here are some helpful tips for getting your home ready in the meantime.
As always, contact us with any questions or comments. We are offering virtual consultations to clients who are not comfortable meeting in person.
Stay safe and be well!