The Future of Real Estate
Smart Choice Realty was started by Samara Presley in 2008, just as the real estate market began to decline. While this was the death knell for many real estate firms, it actually was the perfect time for us – because more than ever, sellers were questioning traditional approaches, and starting to look for ways to save money.
Our Birth
After years of practicing traditional real estate, we started questioning the traditional approach. And decided two things:  
  1. Buyers and sellers are – surprise! – consumers who value their hard earned dollars.
2. The real estate industry has to change. Just like every other business in the Internet age.
Not surprisingly, those two things are connected. Because when we asked ourselves what we could do differently, the answer was clear: Have a less expensive business model. And pass our savings on to you.  
  In the old days, it was hard to list and sell a home. It required advertising in print publications. Holding open houses and hoping someone would drive by. And – without cell phones, email and web sites – a lot more legwork.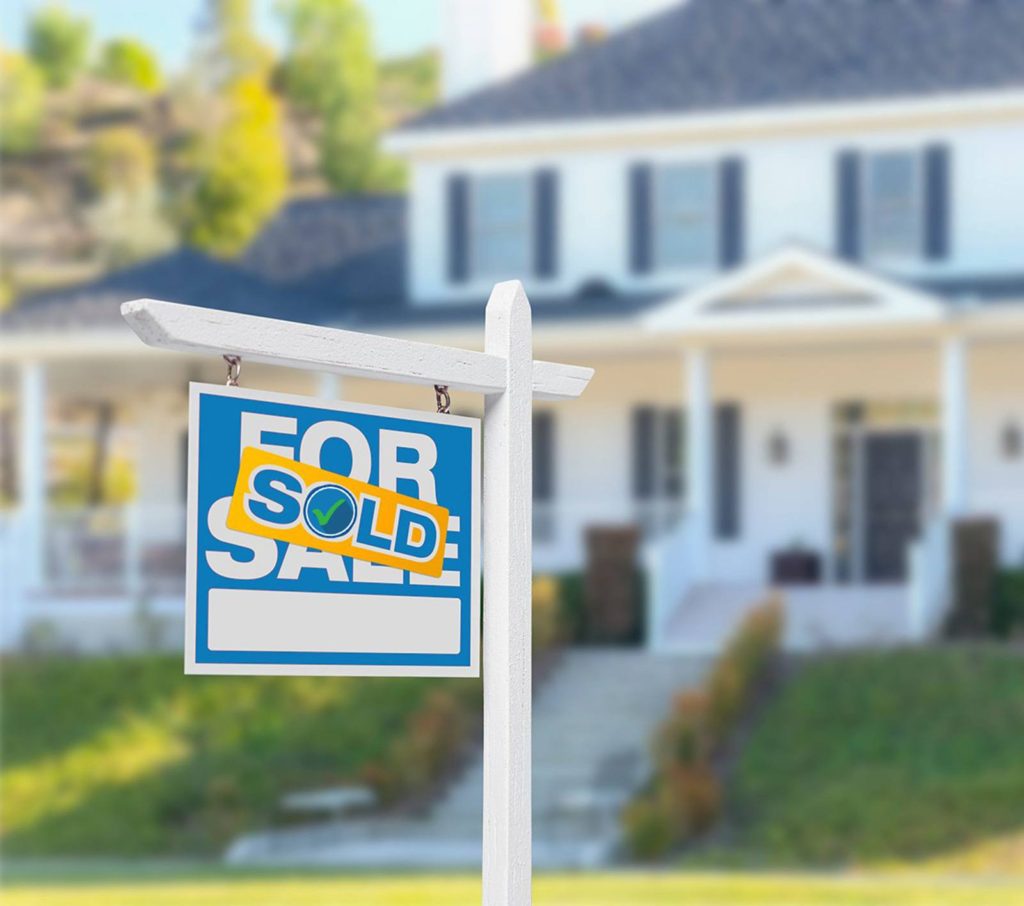 Today, thanks to the Internet, things are a lot easier. No more expensive print publications; an agent can upload your listing and it's instantly available to millions of buyers – who can easily search the MLS themselves. Great for buyers. Cheaper for agents.
Three Years Later
Samara Presley is recognized by Realtor Magazine as top "30 Under 30" agents, which confirms that alternative ways of selling real estate are even being acknowledged by the National Association of Realtors, This recognition propels her to make her first hire and begin to grow Smart Choice.
This recognition propels her to make her first hire and begin to grow Smart Choice.
The Model is Working
Word begins to spread about Smart Choice Realty and how we save Triangle homeowners money.  Word of mouth advertising saves us a ton of money in advertising costs.  We know that if we deliver excellent service our clients will continue to refer us and Smart Choice will continue to grow.
One year after the first hire…
Production doubles and we've sold over 70 Triangle homes.  We are now one of the top flat fee firms of the Triangle.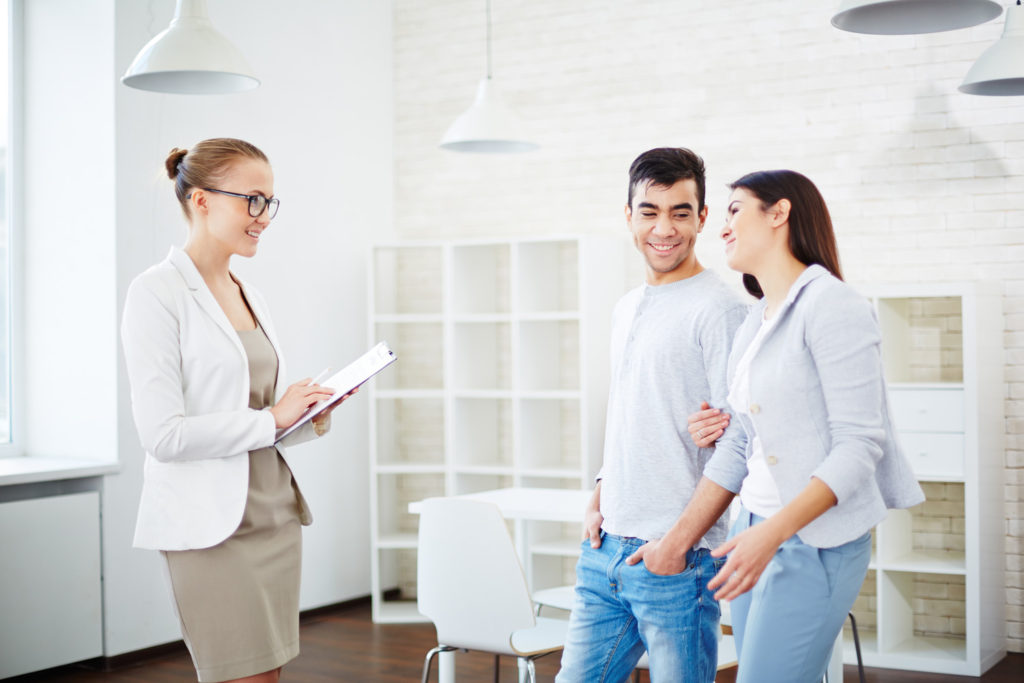 Four years later
Smart Choice has grown to a ten person team with specialists to help buyers and sellers every step of the way.  Smart Choice is the premier flat fee, full service firm in the Triangle and has saved home sellers over $3 million in commissions.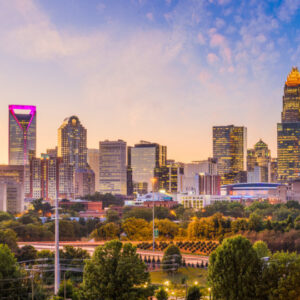 Smart Choice begins to offer our services in Charlotte
After finding tremendous success in the Triangle market, Smart Choice branches out to begin delivering our superior services and savings to the Queen City.
Smart Choice lands at 3950 Blue Ridge Road, located in the heart of Raleigh near Crabtree Mall.
We don't like to brag, but…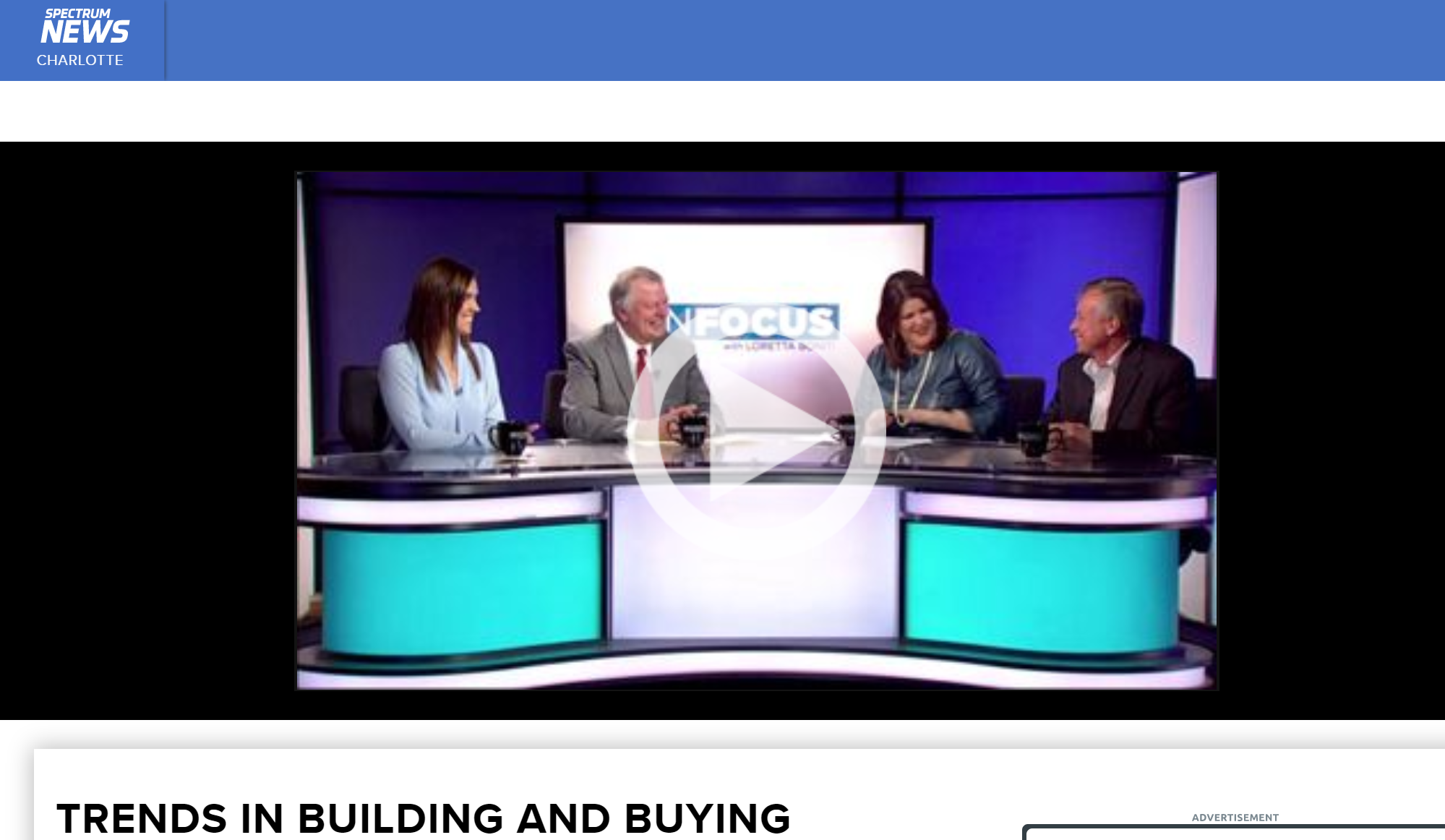 Spectrum News Interview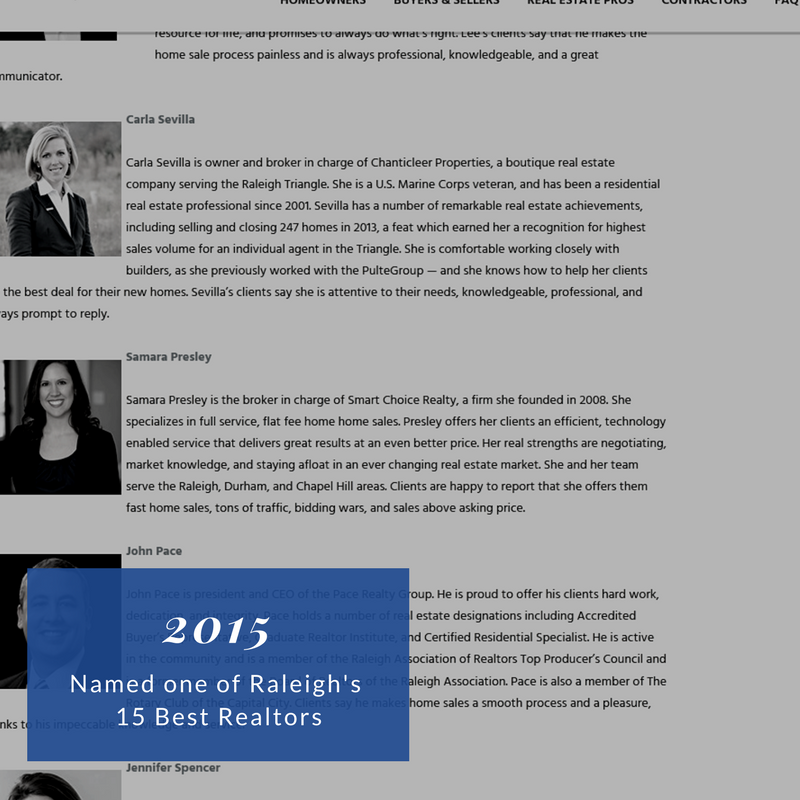 15 Best Realtors in Raleigh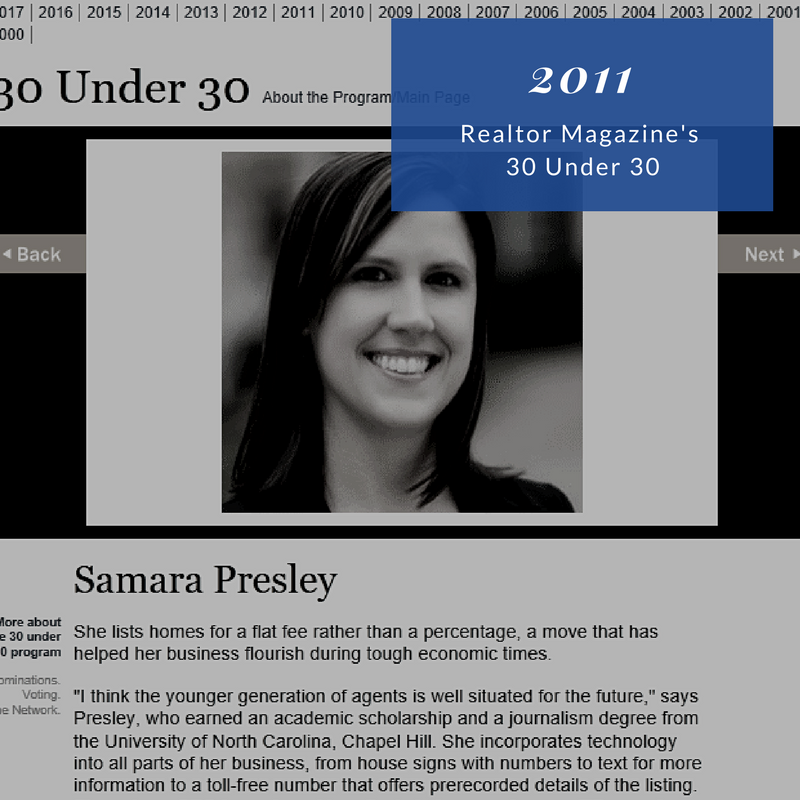 Realtor Magazine's 30 Under 30 Honoree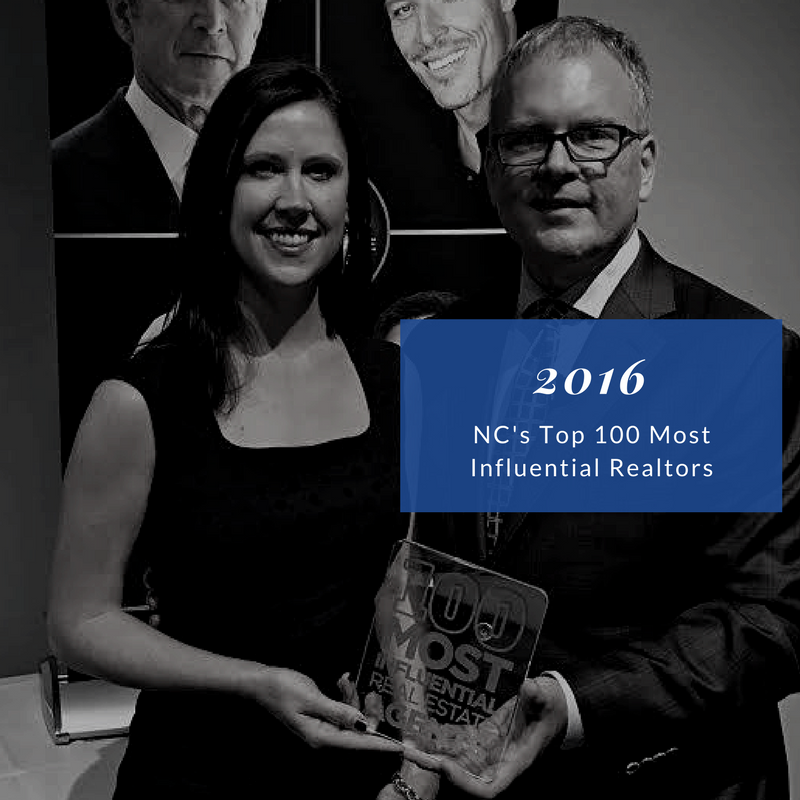 Named one of NC's Most Influential Realtors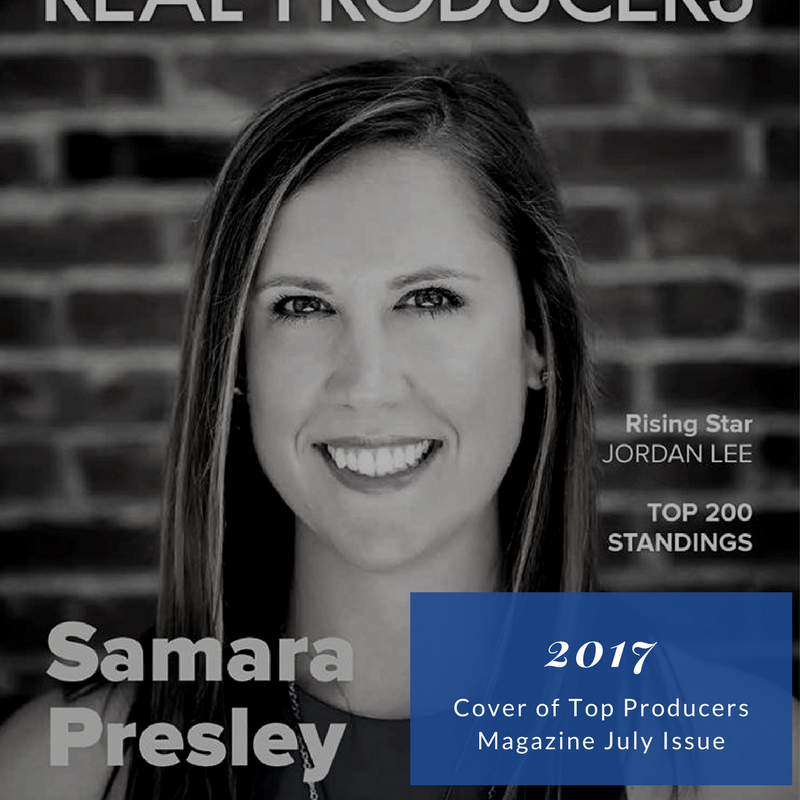 2017 July Cover of Top Producers Magazine
We are the industry disruptors of real estate.
The real estate world has changed and we believe we are at the forefront of that change. We want to revolutionize the way real estate is sold by offering sellers another option that not only delivers thousands in savings, but also top notch service.
We are the Future
Not only are we striving to deliver the best customer experience we can offer, but we are also working to become a great firm that agents can call home. We want a professional team of agents whose core beliefs align with ours. We believe in teamwork, putting the customer first, always doing the right thing and maintaining a positive attitude.