You can see an abbreviated list of people we trust below as well:
Blinds and Window Treatments
Ted Browne with Gotcha Covered Blind & Decorating Center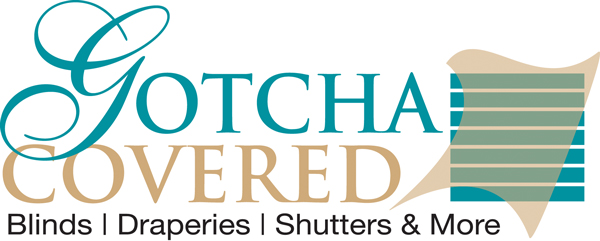 Your one-stop source for all your interior design and home decor needs including custom window blinds, draperies and curtains, shutters, shades, top treatments and much more. ted_browne@hotmail.com 919-954-7005 www.gotchacovered.com
Carpet Cleaning
Casey Hedayet with Green Clean Solutions


At Green Clean Solutions, we know how important your family's health is. We don't use harsh chemicals to clean your home or office. We rely on the power of the industries' best equipment and products that are safe for the use around your family, employees, and pets. We don't sacrifice cleanliness to offer a healthier cleaning experience, though. Our certified technicians ensure that a Green Clean Solutions clean is a superior clean.
casey@ncgreenclean.com  919-720-7695  www.ncgreenclean.com

Tony Smith with SteamPro SteamPro offers a full line of steam cleaning and pressure washing services. With over 10 years of experience, their services are simple, comprehensive and competitively priced.
tony@steampronc.com 919-435-7639 www.steampronc.com
Carpet Replacement
Heath Cotton with Flooring By Design NC



At Flooring By Design, we offer free quotes on all of our services, a 1-year installation warranty and expert environmental conditions testing prior to installation. Also, all of our products are handled and installed per the manufacturer's recommendations. We offer financing through GE and service residential and commercial clients. Some of the products and services we offer are: Hardwood repair and installation, ceramic tile installation and re-grout, carpet repair and installation and also a wide assortment of laminate and vinyl options.
heathcotton@hotmail.com  919-477-9849  www.flooringbydesignnc.com
Closing Attorney
Arnette Law Offices specialize in real estate closings. After conducting over 1,000 closings, Arnette Law has an established system that allows the office to handle a high volume while still maintaining quality, attention, and care to each individual customer.
info@arnette-law.com  919-747-2208  www.arnette-law.com  
Handyman
Fabiano Cunha with Best Skill LLC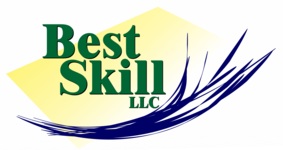 Fabiano is a handyman who fixes/repairs/improves projects throughout your home with professional quality. Your "To Do" List Just Got Shorter!
schedule@bestskill.org  919-771-
Home Inspections
David Dye at French Creek Inspections
david@fcinsp.com  919-271-3340 www.frenchcreekinsp.com
Home Renovations
John Devlin with Blue Ribbon Residential Construction
Blue Ribbon is a design/build remodeling company that can handle any sort of remodeling project from kitchen and bath remodeling to large additions including finishing attics and basements.  Blue Ribbon also has a home maintenance division called Blue Ribbon Home Care – this division handles all home maintenance needs including: gutter cleaning, house washing, rot repair, windows, siding, roofing as well as cosmetic remodeling of kitchens and bathrooms.
j.devlin@blue-ribbon-construction.com  919-303-0758 www.blue-ribbon-construction.com
Home Stagers
Lindsay Wilson with Lindsay the Stager
Specializing in occupied homes, Lindsay helps get your home ready for the market by coming in for an initial consult to help you figure out what you need to do.  She can help with furniture placements, paint color selections, & more. Contact lindsay@lindsaythestager.com  919-771-8189 www.lindsaythestager.com 
Michele Kurelich with Triangle Staging & Design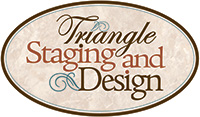 Whether you are looking to Stage your property for a quick sale, update your Style with Re-design or create an entirely new look, we can help. Offer a large inventory of stylish furnishings; quality artwork and high end accessories to create a distinct look that will make your property stand out from the competition at any price point.  We create a custom staging design specific to the property's needs; highlighting and enhancing the key features of the home.  Our designs are unique and our staff is experienced and professional.
Michele@TriangleStaging.com  919-368-3890 www.trianglestaging.com
Michele Nowak with Moving By Design Home Staging


Moving by Design will stage your home to look its absolute best to be put on the market. Staging is not expensive! I can provide you with a detailed plan to do it yourself, or I can do the staging for you. For staging vacant homes, I have my own furniture, art, and accessory inventory, which allows me to offer significant savings over furniture rental companies. It is a fact that staged homes sell 50% faster and for 6%-10% more money on average, so a small investment in staging can pay for itself many times over. It is my goal to provide you with the highest level of service and exceed your expectations.
michele@stagingnc.com  919-817-6241  www.stagingnc.com
Home Warranty
Heather Williams with First American Home Warranty
Starting from $375 for 12 month home warranty. Includes free seller coverage as well as coverage for purchase of foreclosures.
hlwilliams@firstam.com  (800) 698-0422 ext.6452  www.firstam.com
Insurance
Colin DeSouza with Allstate Insurance
Allstate insurance agency offers Allstate's best rates for homeowners and auto insurance for anyone in NC. Simply get an insurance quote from us and we'll give you a free thank you gift for working with Smart Choice Realty.
colin@allstate.com 919-870-0034  www.allstate.com
Interior Decorating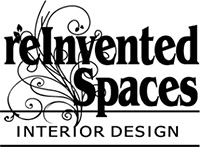 Kathy Gariboldi with ReInvented Spaces
Whether you're starting out or starting over, we will find the best solutions for your space and budget. Specializing in color palettes, material selections, room styling and custom window treatments.kathy@reInventedSpaces.comwww.reInventedSpaces.com
919-852-1964
Mortgage Specialists
Michael Martin with Fairway Mortgage:
As a Mortgage lending professional, we are knowledgeable about a wide range of different loan programs in order to serve your unique needs and financial goals. Whether you're making a first time purchase, a second home purchase or looking to refinance, my team can help you. It is our goal to work with our preferred partners' clients and help streamline the process from pre-qualification to closing and as a trusted resource for years to come for our buyer clients. Please call us as soon as you are able to ensure that you get the home you're looking for at the best overall cost available.
michael.martin@fairwaymc.com  919-612-9978 www.YourNCLender.com
Painters
Brian Finch with Finch Painting
Finch Painting is an established, fully insured residential/commercial paint company. We strive to give our customers the best possible experience, with the least amount of worry. Our pricing is extremely reasonable and we guarantee all of our work for 2 years.
brianf@finchpainting.com 919-609-7759 www.finchpainting.com
Property Management
Mike Ritter with Real Property Management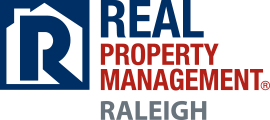 If you are looking for a Property Management Company, look no further than RPM Raleigh.  We have the experience and knowledge to guide you in the right direction. We can provide you with an a la carte to an all-inclusive package. The services we provide are, but not limited to, marketing and advertising of your home, securing a qualified tenant, executing the contracts, manage day to day operations of your property including maintenance, collecting and dispersing of rents, and lease renewals.
**All vendors are independent of Smart Choice Realty. None of them have paid to be on this website, but are here because of our great experiences with them.