So we've all heard how crazy the real estate market is right now in Raleigh, Durham and Chapel Hill, but what exactly does that mean?
I've been selling real estate in the Triangle for 16 years now and I can say that I've never seen a seller's market quite like this.  We're seeing offers $100k above asking, due diligence fees $20k and above, and up to 30 offers on a single home!  It has been a seller's dream and a buyer's nightmare.
On average, Smart Choice has been selling homes for 105% of list price compared to the broader market stats of 102%.  This means we are getting our sellers 3% higher than our competitors and we are charging them less money to sell!  This means on your $415,000 home sale, we will help you get nearly $20,000 more in your pocket at the end of the day (by combining our commission savings and strategy for a higher sales price).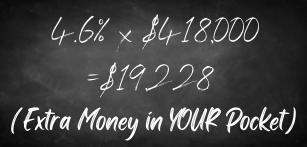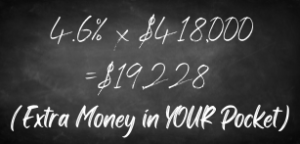 You may be asking what is this strategy that we've found that works and why are we getting higher than our competitors?  It is simple.  We are listing homes for what we think they can appraise for instead of listing them for what we think we can get.  It's the opposite of how we are used to pricing homes and seems counterintuitive to most people.  Traditional pricing in real estate has always been to price your home at the top price you'd like to get and let people negotiate you down a bit until you meet somewhere just below your asking price.  This new seller's market has forced us to approach pricing differently because of appraisal shortages.  Appraisals are always working on past numbers and hence cannot keep up with a hot market.  Since most buyers aren't cash buyers and have to rely on home loans, this becomes a problem for both buyers and sellers.  If the home doesn't appraise for the purchase price and the bank isn't going to loan the buyer the extra funds, this means that either the sellers have to reduce their price or the buyers have to come up with the difference.
What we have seen in this seller's market is that they are not willing to come down to the appraised value.  Why would they when 10 other people are lined up to buy their home?  The key to selling for top dollar in this market is to get the buyer to agree from day one that they are willing to cover the difference of an appraisal shortage.  We do this with a simple addendum stating the seller will not reduce the price if the appraisal comes in low and the buyer agrees to this because they know they are choosing to offer above list price and therefore are taking responsibility for their actions.
One caveat to this and the reason that we do not price above where we think the home will appraise is that IF the home does not appraise for our list price, buyers then come back to us and look for a price reduction.  The reasoning is that we overpriced the home to begin with and that is, therefore, our fault that it didn't appraise.  It makes sense, right?  If you are a buyer in this market, you expect the home is worth at least what the sellers are asking.  If you choose to go above that price, well that's on you.  But if the home isn't even worth what they were asking, well, isn't that on them?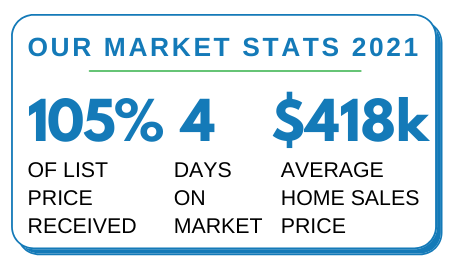 We are starting to see a small slowdown as sellers are starting to price their homes where they want to end up versus where the home can appraise.  Buyers are simply refusing to make offers on homes they think are overpriced from day one.  This may eventually cause the supply to catch up with the demand and send housing prices downward.  I don't think this is going to happen overnight but even from my own personal home search, where there used to be only 3 or 4 homes that were on the market matching what I was looking for a few months ago, now there are 26 active listings.
All in all, it is still a great time to sell in the Raleigh, Durham, and Chapel Hill housing markets.  If you are a home seller and would love an extra 4% in your pocket at the end of the day, we'd love to talk to you.  You can schedule a free consult using the link below.  We look forward to hearing from you!